Our First Season
Our First Season of Growing and Giving
Hi, everybody! Farmer Billy here with my first blog post. Couldn't be more excited to have you here as we launch our new website and look forward to the 2018 growing season!
But before we start talking about what's ahead, I want to dedicate my first blog entry to what's in the rearview mirror, because while 2018 will be our first full season of growing, giving and guiding, 2017 was pretty dang momentous for Harris Family Farm Foundation in its own right.
It was in late March last year that I first spoke with Ryan Harris. My wife Katie, who manages Granor Farm down the road and had borrowed the Harris' tractor a couple of years earlier, introduced us since Ryan had mentioned looking for somebody to manage the growing site and help develop educational and charitable programming for the foundation. I was still serving as Executive Director of Chicago's Advocates for Urban Agriculture, and was doing some work on the side managing Edible Michiana's website, but at that point Katie and I had been living in SW Michigan for almost 2 years and it felt like the time had come for me to pass the torch in Chicago and find meaningful work that would have an impact closer to home. So meeting Ryan and talking with him about the vision for Harris Family Farm Foundation felt incredibly serendipitous and exciting, and by early June I was at the farm every day, getting the raised beds ready for planting and putting together a crop plan.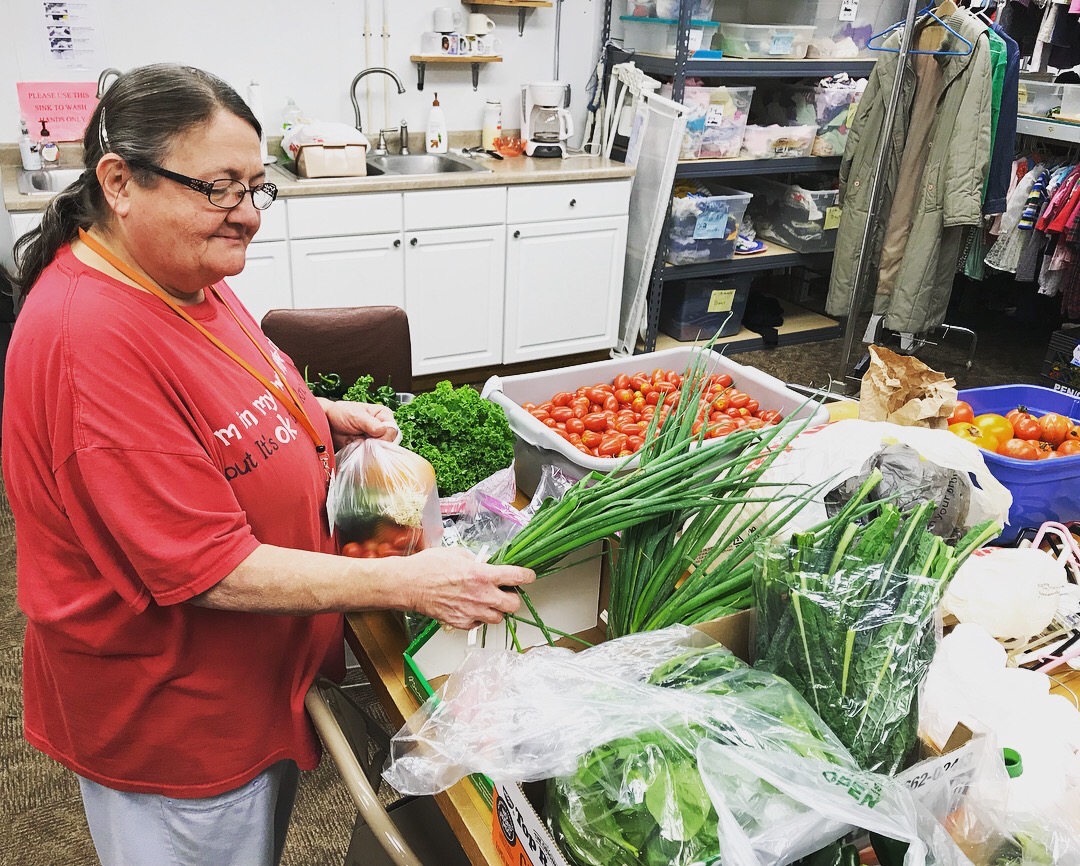 Over the next couple of months, as seeds and transplants went into the soil and the farm started looking more and more like a farm, I took great pleasure in watching all of the transformations taking place – including my own. After years of being best acquainted with my laptop's space bar, my thumbs were finally getting green again. Well, actually more brown than green, along with the rest of my hands, but spending my days outside with all of that physical activity came as such a welcome change of pace. During this time I also had the good fortune of getting to know the Harris family, including Ryan and Casey's four astounding children. I was deeply impressed by how eager and knowledgeable Olivia, Charlie, Stella and Lily were when it came to growing – and eating – our farm's fruits and veggies.
By late August, our harvests were getting large enough for us start reaching out to nearby food pantries and other institutions that work with underserved communities about donating our produce. And so, on Monday, August 28, the whole family joined me in harvesting greens, beans, cucumbers, tomatoes and more for the Harris Family Farm Foundation's first-ever donation of fresh produce. After weighing and bagging everything up, we all piled into the family car and handed off our bounty to the fine folks at River Valley Senior Center in Harbert. I followed up a few days later to ask which veggies were popular and which weren't among their clients; to my surprise and delight, they told me that everything was gone within a day.
Harvests at the farm kept going strong into September and October, with 3-4 large donations per week being delivered to outstanding local organizations like St. Mary's Food Pantry in Niles, Redbud Area Ministries Food Pantry in Buchanan, Meals on Wheels of Southwest Michigan in Benton Harbor, and Harbor Country Emergency Food Pantry in Three Oaks. Again and again, I'd hear back from these organizations about all of the produce being scooped up within a day or two. The carloads started getting even bigger after we discovered that there is a role for us to play in aggregating surplus produce from other local farms like Granor and Blue Door Farm (Buchanan, MI). Farmers are very busy people, and many lack the time and resources to organize and deliver donations of their own to local food pantries, so we pick up what they have left over and add it to our deliveries.
By mid November, the harvests started slowing down a little bit, and it was finally time to start pulling out hot weather crops like tomatoes and peppers, but the unseasonably warm weather still kept us at an average of 2 large donations per week into early December. Those carrots, beets, onions, and greens just wouldn't quit! Our final produce donation of the year was made on December 27 to the place where it all started: River Valley Senior Center.
A few days later, I tallied up the weights of everything we harvested and donated. The farm's total came to about 800 pounds, and when added to the roughly 1,600 pounds of surplus produce from local farms, we calculated that about 13,600 servings of fresh fruits and vegetables were donated to local communities in need. With a planned expansion of raised beds and some other exciting things in the works for our first full growing season, I can't wait to see how much more we'll be able to do in 2018.